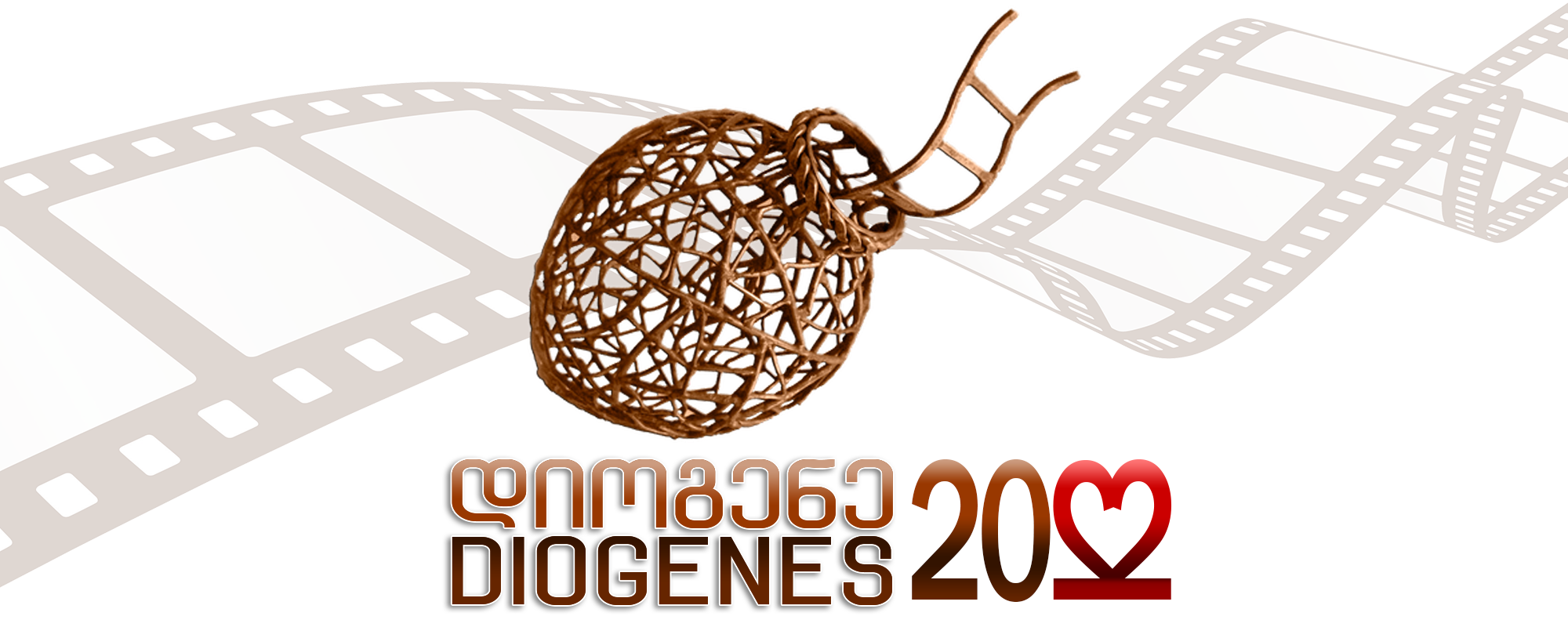 Tbilisi 3rd
International Short Film Internet Festival
"Diogenes 2022"
Tbilisi International Short Film Internet Festival "Diogenes 2022" has been active for the previous three years.
The main aspiration of our internet festival is the propaganda of low-budget short film production;
Our duty is to select, objectively assess and recommend the movies, that use simple cinematographic methods, but tell the most interesting and polymorphous stories in 15 minutes.

"If it is impossible to project the interesting tale in 15 minutes, then there is no story or the teller is poor." – this is the basis of the festival.

We invite you all, the movie directors, to participate.

The motto of this year's festival is "love ascends us".
Film submission starts on January 18th, 2022, and ends on October 18th, 2022
The grand opening of the festival will be held on November 16th, 2022 and the grand closing ceremony will be held on November 27th, 2022
(Partially on an online platform)

Submitted films must go through 2 selective rounds, after these procedures they will enter the contest. The selection process is conducted by the competent commission.
Selected film links will be uploaded on the official festival internet platforms (festival site, festival Facebook page)
The presented films will be selected by a commission composed of professionals and the best works are handed over to a competent international jury.
Films participating in the competition must be presented in any digital format (including vertical format, i.e. movies shot with smartphones held vertically).
The winning films will be nominated by genres – feature, documentary, video art/animation, experimental.
The Festival's jury will award the winning films with 4 grand prizes and 5 diplomas.
One special prize and one special diploma "Serenada" will be awarded to the films selected by the Georgian Film Academy commission.
If additional questions arise, please contact us on the site: https://diogenesfest.com
On the festival's official Facebook page: @DiogenesGeorgia/
E-mail: [email protected]

Or contact us by phones:
+995 551 23 09 62 – in English
+995 595 55 94 99 – in Georgian
Festival Calendar